Introducing
Sarah Reid from Embodyme
Embodyme embraces the ethos of enhancing our overall wellbeing by taking our daily routines to a deeper level.
The luxurious body care brand marries beauty and wellness so that women see beauty as caring for themselves as a whole and are inspired to take moments of "me time" for self-connection.
Based on the belief that true beauty radiates from within, Embodyme encourages women to make body care part of their beauty routine and grounding daily ritual to cultivate a positive mindset.  Launching with four exquisite Nurturing Body Oils - Courage, Joy, Peace, and Kindness –  designed to deeply nourish and moisturise the skin and awaken your senses, each oil has a delicate aroma, a certified natural fragrance, which evokes the feeling to be embodied.
As we welcome Embodyme to Hedgerow we had the pleasure to sit down with founder Sarah Reid to chat about the launch of the brand, it's wellness principles and how you can take a moment for you.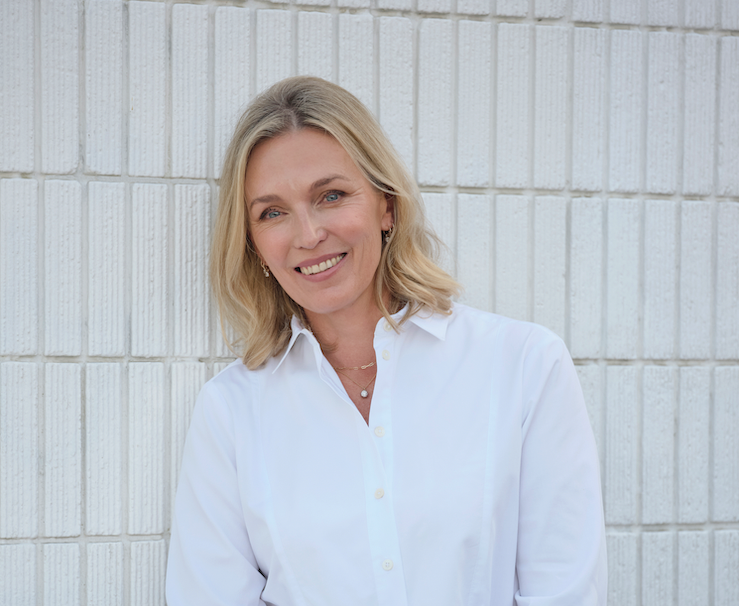 Tell us about the Embodyme principles of wellness.
To guide you on your wellness journey, we have established 8 principles for self-care. These are essentially the fundamentals of wellness, providing a framework to create your own daily rituals. These principles for self-care include: nurture yourself, eat for energy, sleep deep, stress less, drink up, live consciously, stay connected, and move often. It is essential to recognise that wellness doesn't follow a linear path; there is no beginning or end – it is not a short term program – it is not one-dimensional; it constantly changes with the natural rhythm of life. Wellness is a lifelong journey, where the focus needs to be on progress not perfection.
What is your most important self-care tip?
Try and make space for create space for self-care every day. Our self care focus can change from week to weeks so it is important to tune in and listen to our bodies to know what we need in that moment. These moments don't need to be grand gestures that require a lot of money or time. Instead, they can be the micro moments, the stacking of small daily habits that have the most transformative effect on your wellbeing. When we elevate a simple habit or routine beyond being just another task, it has more intention behind it and allows us to fully embrace the present moment. Creating daily rituals for self-care empowers us to connect more deeply with our inner selves and find balance in the chaos of everyday life. It also helps us to create a life that we don't need a holiday from.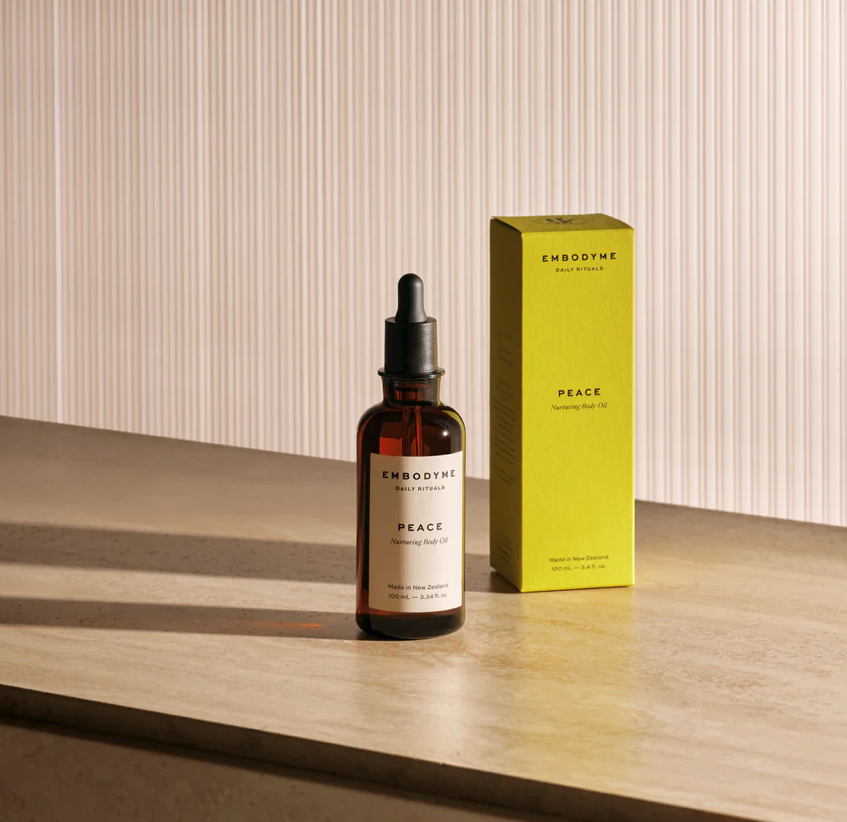 There are four nurturing body oils, can you tell us a little about each one?
Inspired by nature and guided by science, we have created a powerhouse blend of potent plant-based ingredients that meet the highest standard of quality and effectiveness for the skin. We have carefully chosen our ingredients based on natural origin, unique benefits, provenance, and sustainability. It is a combination of the most antioxidant, omega, and vitamin-rich skin-loving oils that leave the skin feeling smooth, soft, supple and deeply hydrated.
Each Nurturing Body Oil has a delicate aroma designed to evoke the feelings of courage, joy, peace, and kindness. I believe these inherent natural qualities are within all of us. However, the complexity and challenges of life can affect our ability to consistently feel and express these positive emotions.
Embodyme serves as a gentle reminder to nurture these essential qualities within ourselves. The delicate aromas in each body oil help to support positive emotions -
Courage with heart notes of mint, patchouli and ylang ylang enhances confidence and strength,
Joy encourages happiness and an uplifting energy with heart notes of sweet orange, neroli and sandalwood,
Peace with heart notes of lavender, bergamot and lemon restores balance and calm,
Kindness instils a loving and generous spirit with heart notes of rose, geranium and clove.
The fascinating aspect of these aromas is that they reflect the ever-changing nature of life and you are naturally drawn to the oil that you need the most. They are a reminder to pause and ask yourself what do I need to feel more of today?